WHAT OUR CLIENTS HAVE TO SAY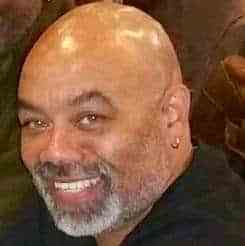 N.L. Akili Buchanan
Emmy Award Winning Journalist, Educator, and News Commentator. Former News Producer for ABC News, NBC News, CNN, and Documentary Correspondent for The Christian Science Monitor.
"Some coaches are Master Teachers because they are expert at their craft.
Some coaches inspire us to soar far beyond our self-imposed limitations because they see our innate potential for greatness, even when we cannot. Still, other coaches win our enduring trust as a Mentor because they listen even more than they instruct. And then, there is Shazel Muhammad – Master Teacher, Inspirer and trusted Mentor – Personified."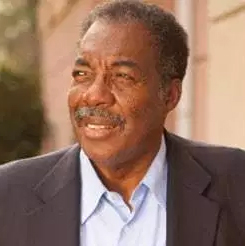 Henry "Hank" Thomas
Buffalo Soldier, Freedom Rider, Civil Rights Icon, Entrepreneur
"Shazel is the real deal.
When I first heard her speak, I became speechless. Her voice was powerful and passionate. Her speech was intelligent and influential. Shazel is a moving storyteller. Both the audience and I were captivated, and hung on the rise and fall of her every word.
I was humbled and impressed at how she used my stories and powerful symbolism to fill the audience with hope, joy, and a sense of responsibility to "keep getting on the bus", as I had done.
I was incredibly touched, and wanted to shout, 'Pass the collection plate, because we have surely heard a good word here today!' Shazel has a heart of gold, and a God given gift with words."
"It was a pleasure working with Shazel! As a HOSA alum, she really understood the mission and programmatic needs of the organization and the direction for which we are aiming. With patience and open-mindedness, Shazel really bonded with our students and local chapter advisors. I look forward to our continued partnership and I am excited to see what she has in store for us next!"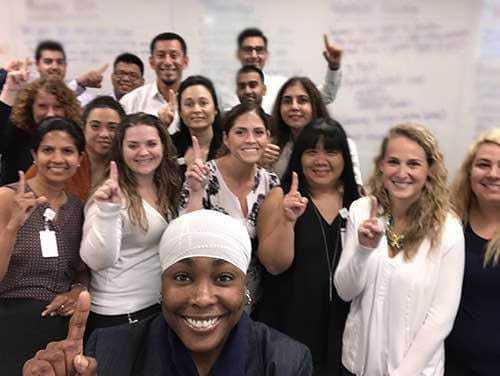 "Reaching out with a big THANK YOU on behalf of the entire WR team for an outstanding Emergenetics session last week.

Feedback has been tremendously positive and everyone left feeling energized, excited, and armed with new information about how we can optimize our engagement with one another. All good things and we really appreciate the time and effort you put into prepping for and facilitating the session."
"You can't buy, fake, or teach what she brings to the table."
Tim G., a senior leader in Sales, Fortune 500 corporate workshop participant.
"Shazel, you are so lovely… your energy, your aura and your passion for training… pure delight! Thanks for a great 3 days. I'm looking forward to implementing my 'top 3'."
Marcie H., senior leader in Sales, Fortune 500 corporate Leadership Development workshop participant.
"Shazel is an incredible Professor. With her teaching these courses, it has honestly made [company] feel more like a college campus than a job. It makes coming here each day feel as though I am focusing on my growth and development alongside that of the company, rather than me just working for it. It taught me skills I didn't even realize I was lacking, and created a common language through which all [company] associates can communicate. Shazel's passion… and the compelling subject matter, are a winning team. I cannot thank you guys enough!!"
Fortune 500 corporate workshop participant
"It was so educational and fun that I wanted a day 3!"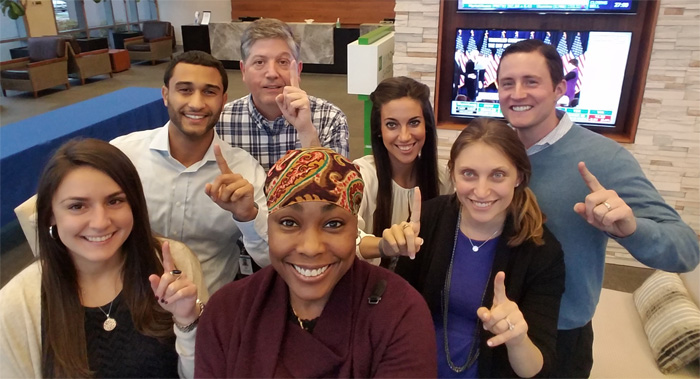 Thank you so much Shazel for being a GREAT Trainer and for the new friends!!"
"Most individuals encounter conversations they don't want to have. This course is a way to break the wall down to have those conversations. Also the instructor, Shazel Muhammad, enhanced this course with her knowledge and energy. "
Fortune 500 corporate workshop participant
"Thank you for the great two day workshop Shazel. It was very informative, very well presented, plus enjoyable… you are a great trainer. Thank you very much."
Sarat E. – Fortune 500 corporate workshop participant
"I love the role play practice and easy to remember acronyms. Loved her energy and vibe. Shazel Rocks!!"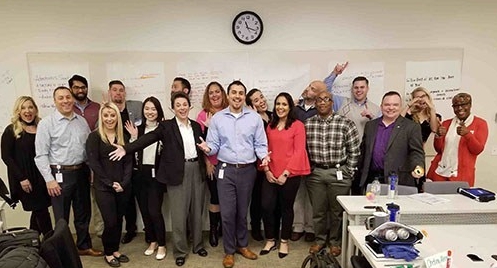 "The instructor was very energetic and made the course fun and exciting."
"So proud of you my friend. You never cease to amaze me. I love how you tied in the freedom riders' experiences with our own lives. As we both know, you kept getting back on the bus, no matter what, and conducted yourself with dignity and pride. I'll always look up to you as an example of how you can rise above how you are treated and not allow it to change who you are. I'm glad I had the good fortune to know you."
Karen C., Dear Friend and speaking event audience member
"What an inspiration!!! I am going to keep getting on that bus! Shazel – you hit it out of the park!!
"I concur with Sarat. Shazel – YOU ARE AWESOME! You ran an excellent workshop where I met some wonderful people. Thanks again! For those reading this reply who have not taken this course, I highly recommend that you do so."
Melvin M., Fortune 500 corporate workshop participant
"This is a course which is relevant to all people, both in the professional space and even throughout that of the personal world as well. It is highly engaging and thought-provoking, if you open your mind and allow it to really resonate with you!"
Fortune 500 corporate workshop participant
"Shazel has been an amazing trainer, career coach, and overall mentor to me ever since her days at Wyndham Worldwide. She's an excellent listener, clear communicator, and powerful motivator, with a sincere passion to help people become the best professionals they can be. However, what she does is not limited to just career development. In fact, the "Crucial Conversations" training I took with her not only transformed how I communicate in professional environments, but also how I approach conflicts in my personal life.

Shazel has truly been a joy, and I will forever be grateful to her for helping me to both discover and OWN my authentic voice. She's definitely someone I will continue to work with, and very much worth the investment!"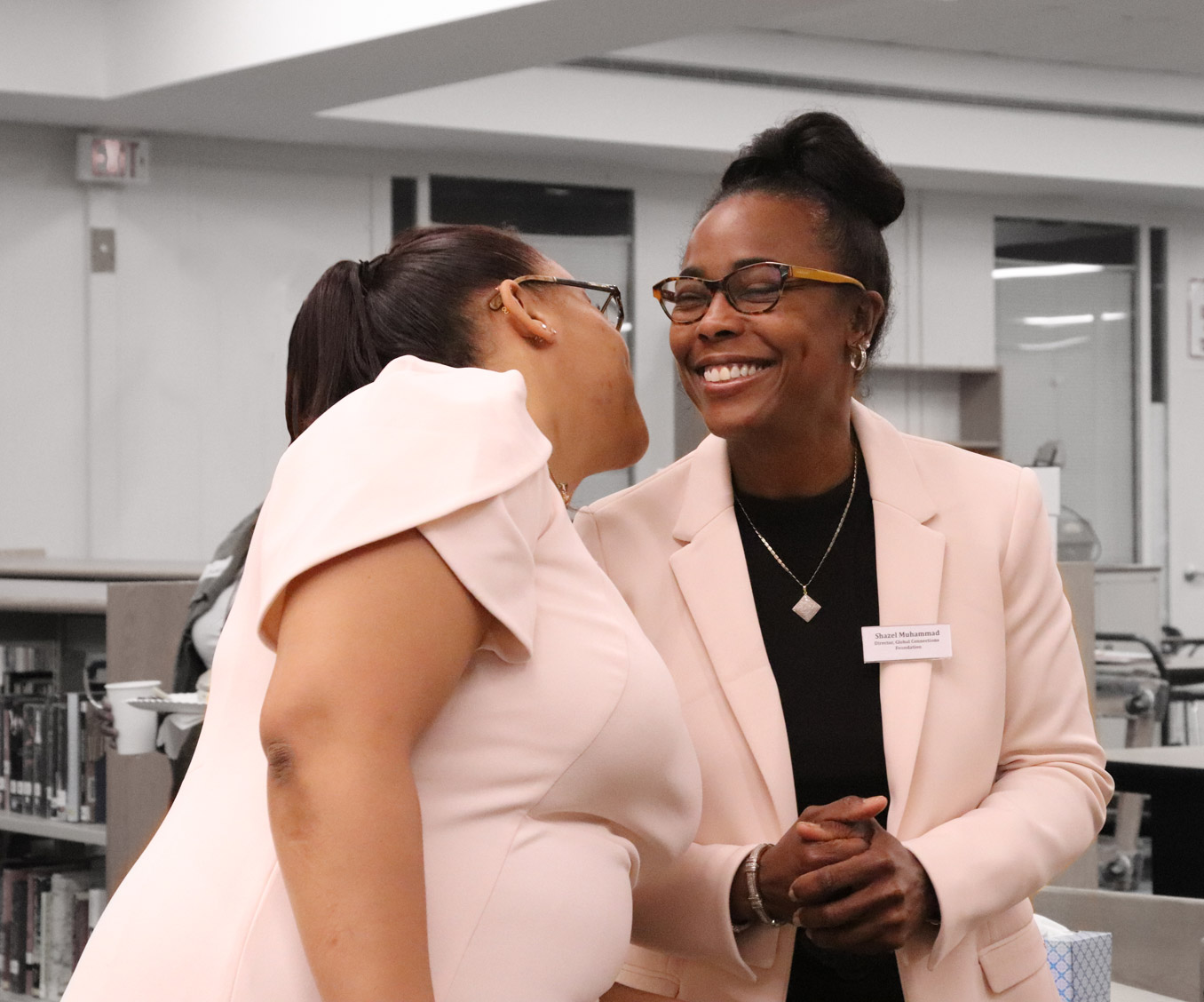 "The Influencer-2 day training has power to change from inside out.

The time I spent going over the training was completely worth it, Shazel moderating the course with good sense of humor and the highly organized training filled with practical use cases not only helped grasp the subject matter, also was educational. Motivation and ability from 3 different dimensions of personal, social and structural aspects changed my perceptions for good. It not only helped me better myself professionally, it also helped me personally.
"The course was very interactive and dealt with real scenarios we face in the workplace. The skills I learned from the course will be applied and other team members can benefit from the course."
Fortune 500 corporate workshop participant
"This class will help anyone communicate better in any setting. Some conversation skills can be used in your personal life and some in your professional life."
Fortune 500 corporate workshop participant
"Thank you again for the class yesterday! I am already working on being more proactive, trying to add more structure and planning to begin my week as well as ways to integrate all of the 7 Habits into my daily life! I look forward to taking another class with you soon, you are such a great facilitator."
Melissa A., Fortune 500 corporate workshop participant.
"I value your insight and appreciate your candid feedback. My call with [boss] could not have gone better and I owe it all to you."
Teresa W., Senior leader in Operations (one-on-one coaching)